HOUSING [ii]

Fall 2015 | Instructor: Victoria Coaloa

Selected for Faculty & Student Exhibition - 2016
Published in USC School of Architecture's INDEX 15-16
Included in The Los Angeles Schools Exhibition at the A+D Museum

The project site is located in a post-industrial area just outside of the "hot zone" of downtown regeneration, now known as the El Pueblo de Los Angeles Historical Monument. It is close to Union Station, California Endowment, and U.S. Post Office Los Angeles Terminal Annex.

This is a public housing project for low-income family and individuals with a total of 30 units. Here the primary shape of the triangle is explored again, this time in plan instead of in section like Housing [i]. Unique floor plans are created from simple geometries which gradually form two interlocking spirals. Most furniture are built in/customized to negate sharp corner conditions. A green walkable roof takes occupants from the ground to the highest level.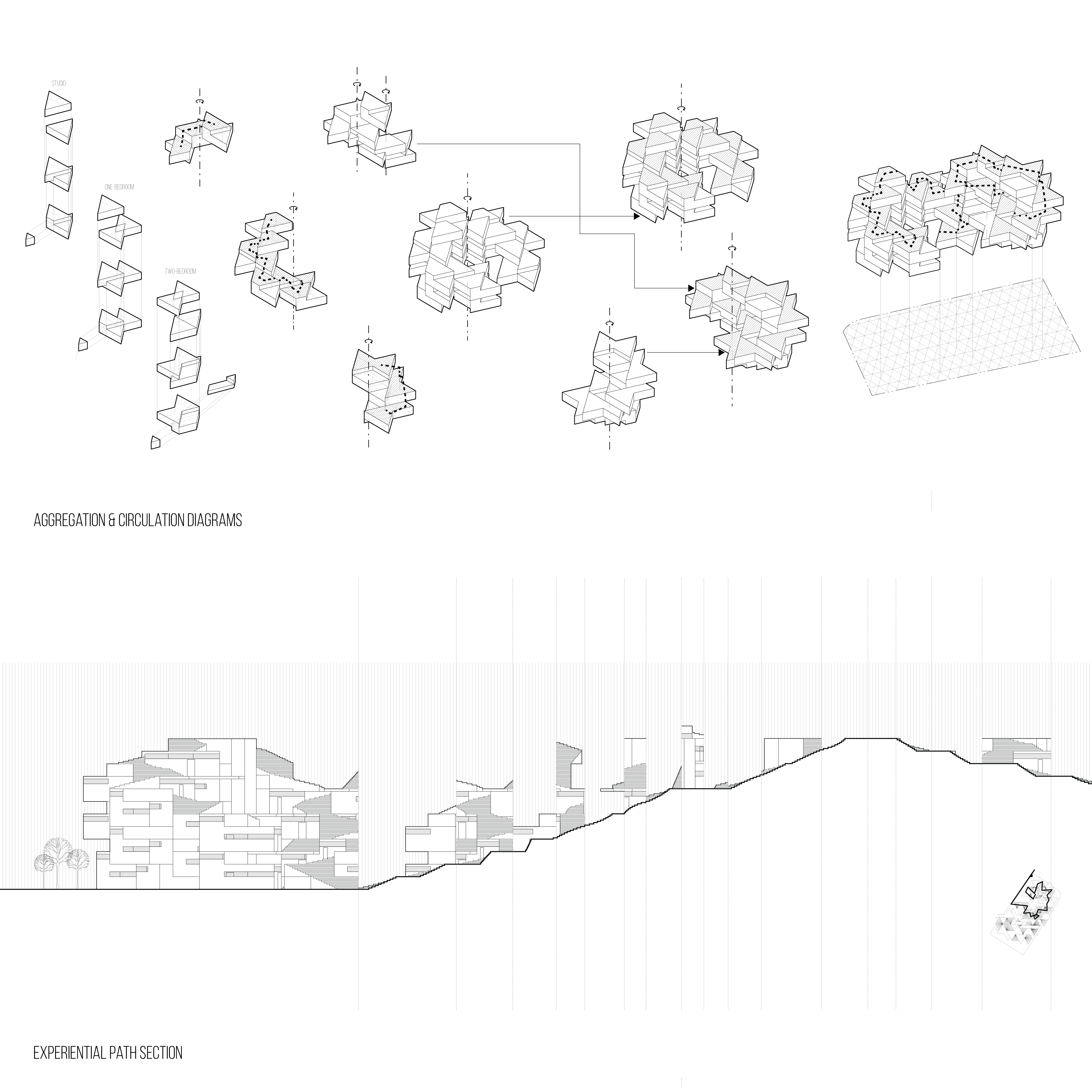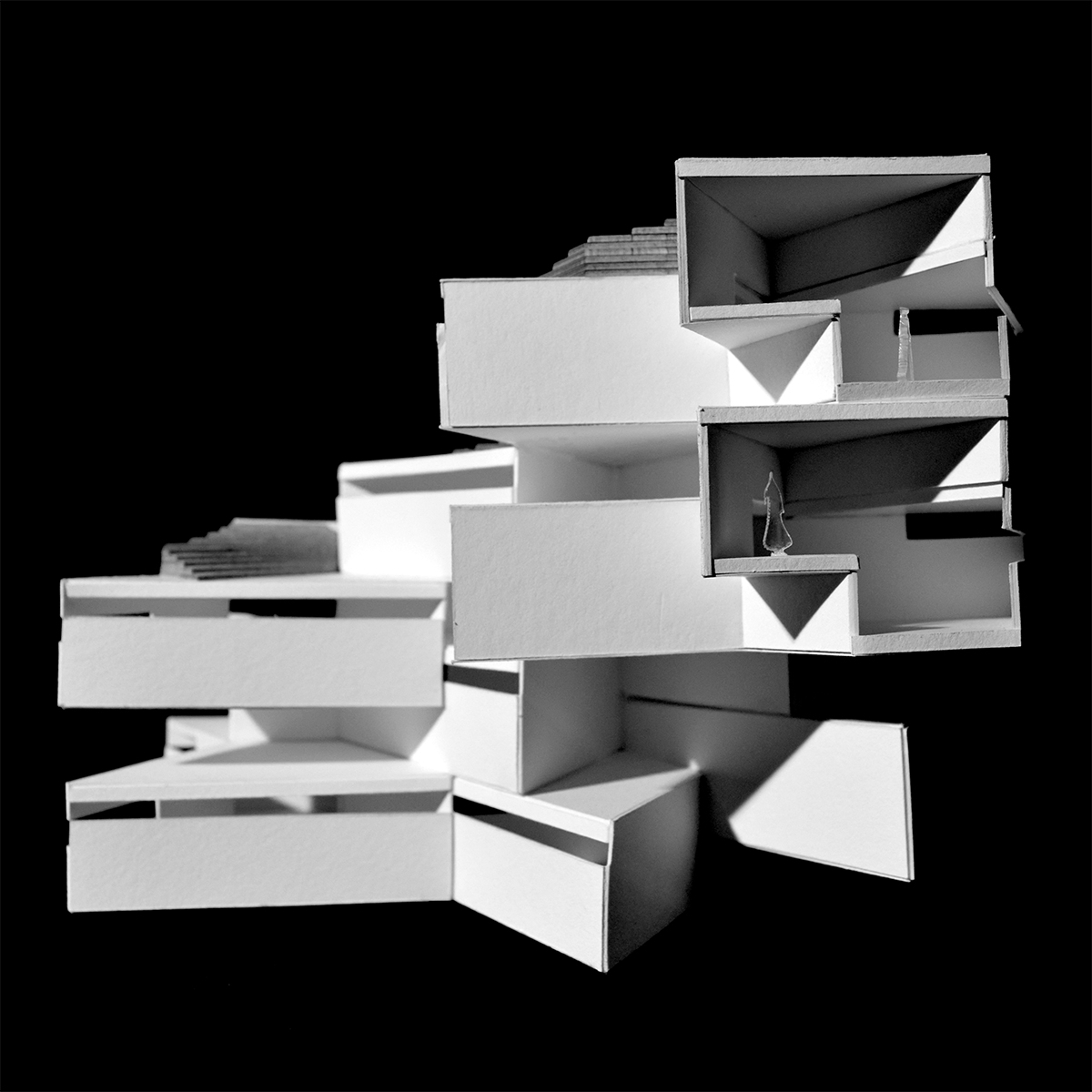 copyright © thinh nguyen 2018